A multidisciplinary team of experts.
Our medical experts have an experience of more than 20 years.
Our experienced orthopedic professionals run consults throughout the Netherlands. And they continuously keep improving their expertise.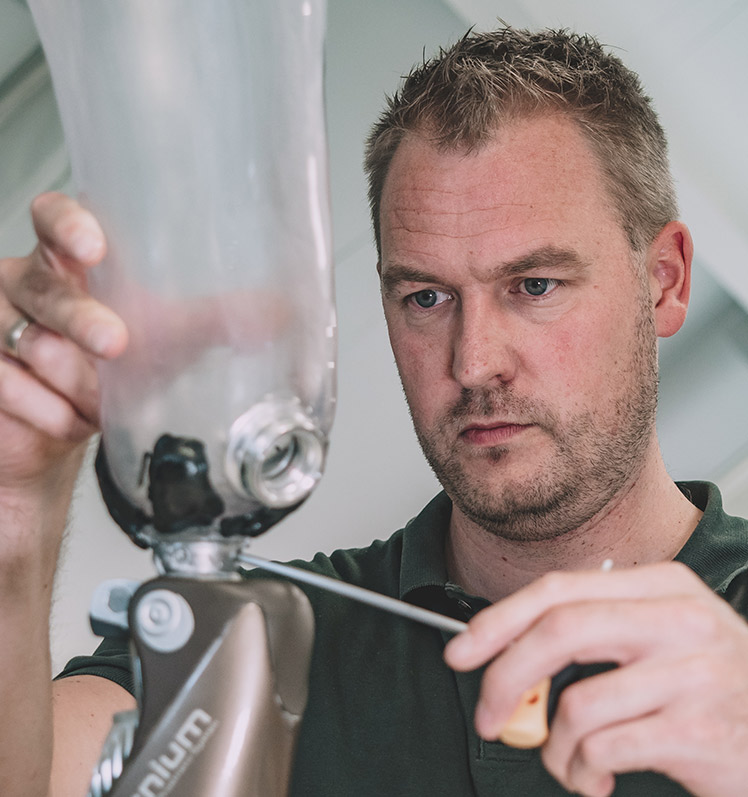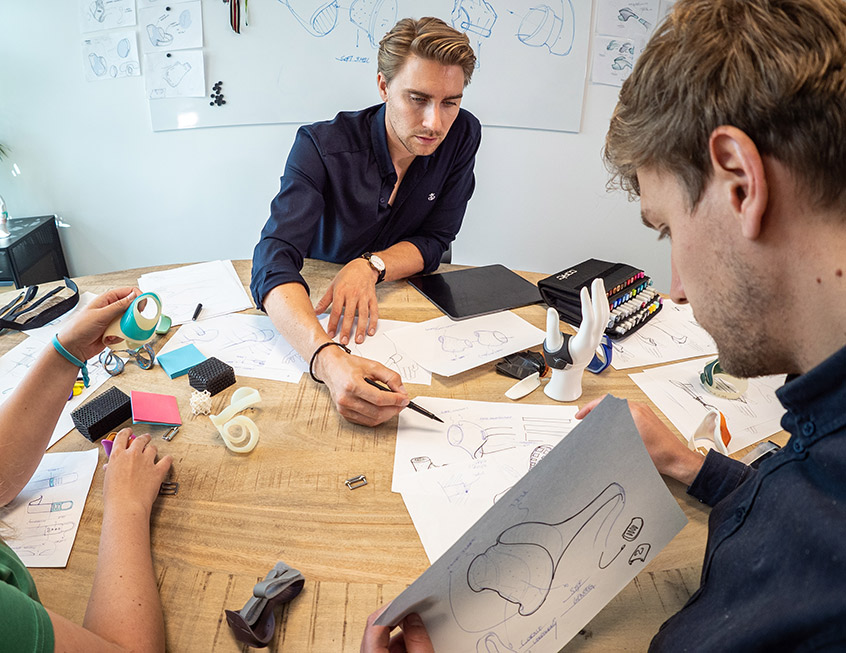 The latest innovations – developed in-house.
With certified prosthetist and orthotist, mechanical engineers, software engineers and operational- & communication specialists we develop the healthcare experience of the future.
Every day we improve.
With the help of Artificial Intelligence we learn from every orthosis. The more orthoses we make, the faster they improve. From experience-based, to working evidence-based.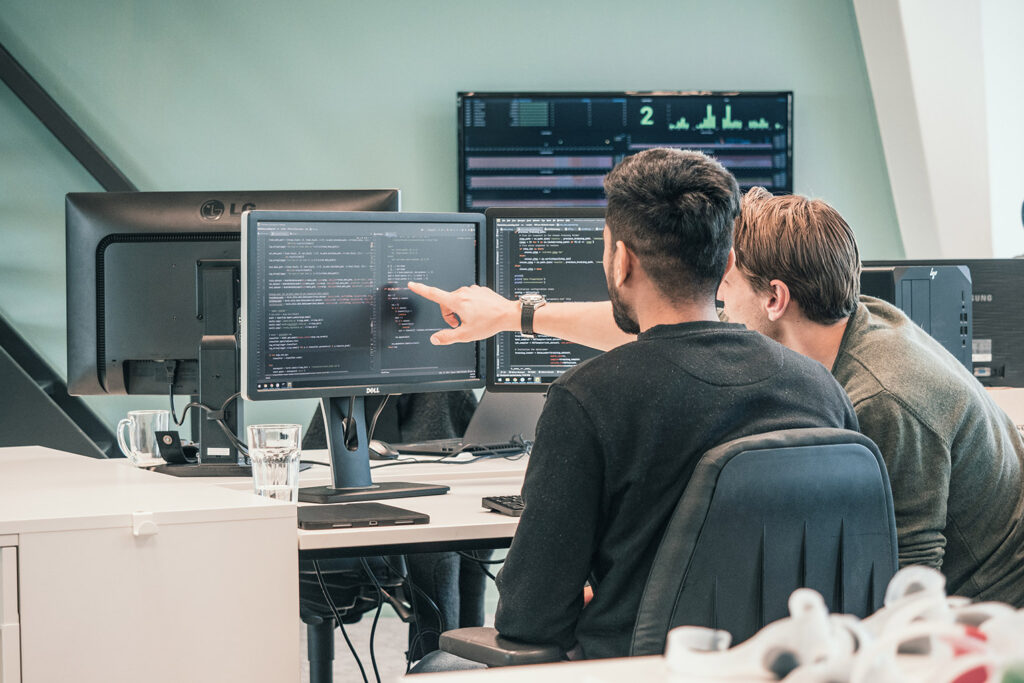 A new standard of orthopedic care. Started with a graduation project in Delft.
Healthcare. So important, so huge, such an enormous societal challenge. And yet – it's intimate at the same time. One product, for one person.
A 3D Scanner prototype for hands sparked Manometric. A new way of creating customised products with a perfect fit.
Orthoses & prosthetics can bring color back to the life of the wearer, if designed with skill and care. 3D tech & AI will revolutionise design & production. But more importantly is a deep focus on the user, and how we can impact their life with great design.
Life-changing impact, one orthosis at a time.
Robin & Pieter